Ordering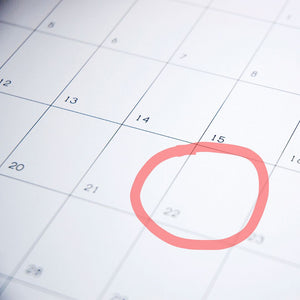 Subscription Dates
We ship our cheese club on the last Monday of the month.  The cut off date is the 22nd of every month.  Subscriptions received after the cut off date will begin the following month.  Late additions and delayed starts can be accommodated, just let us know.
Cutoff dates and shipment dates may change due to holiday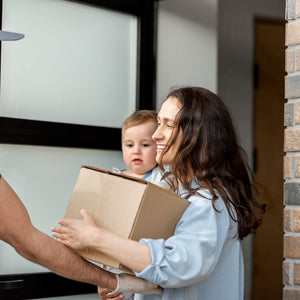 Shipping & Pick Up
We ship UPS Ground or 2 Day Air. Our Midwest members receive FREE SHIPPING. Members outside the Midwest receive discounted UPS shipping rates based on their location, which are calculated at check out.
Pick Up member receive 20% Off the normal rate. Please select the Pick up option at check out and use promo code PICKUPCLUB.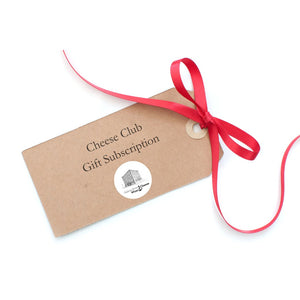 Gifting Subscriptions
Cheese Club Subscriptions make a wonderful gift.  Check the gift option and have your recipient's cheese deliver directly to their door each month.  Enter your recipient's email and they will receive shipment notification and have their own portal with the ability to skip a shipment if needed.
Gift subscriptions expire at the end of the subscription period without renewal and no pricing information is disclosed.
The Shipment
In the Box
At our store, we pride ourselves on offering a monthly selection of premium imported or domestic artisan cheeses. We prioritize sourcing these cheeses from small family-run producers. Our subscribers have the flexibility to choose between 3, 4, or 5 cheese subscriptions per month. Each cheese delivery includes about a third of a pound per cheese, along with a description, suggested pairings, and an additional Formaticum breathable cheese wrap.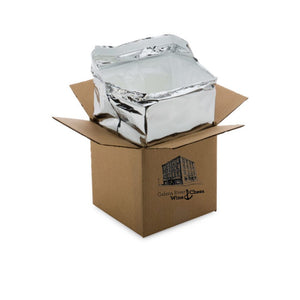 Protecting the Cheese
To ensure optimal condition upon delivery, we employ Koldtogo Extreme Cube Insulated Shipping Liners and no sweat gel ice packs. Orders are dispatched every Monday with the aim of reaching recipients by Wednesday. The majority of subscribers typically receive their packages the following day.
Managing Your Subscription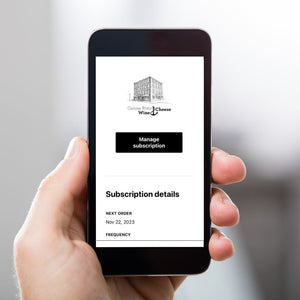 Email & SMS Notification
Around one week before the renewal date on the 22nd, a subscription reminder notice will be sent to you via email or SMS. To conveniently manage your shipping and payment information, you can access the customer portal using Passwordless login. If you have a gift recipient, they will also have your own customer portal where prices are hidden. Additionally, once your order is shipped, you will receive UPS tracking information.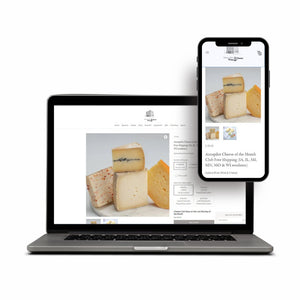 Skip, Pause or Cancel
Our prepaid and month to month subscriptions autorenew on the 22nd of each month. Gift subscriptions, on the other hand, expire without renewal after the prepaid subscription period. If you want to make any changes to your subscription, such as skipping, pausing, or canceling, you can easily do so through the customer portal. When a subscription is skipped, it will automatically resume the following month. If you choose to pause a subscription, it will remain paused until you decide to resume it. Lastly, if you decide to cancel a subscription, it will be canceled before the next renewal.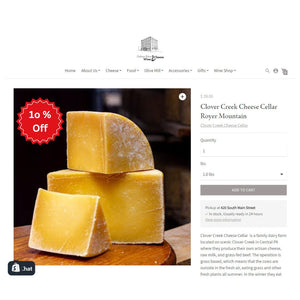 Discounted Add Ons
Looking to elevate your monthly shipment? Why not include some enticing additions like charcuterie, jams, or even more cheese? We're excited to introduce a new feature that enables members to include discounted products in their shipment. To manage this feature, you can easily access the customer portal. Please note that at the moment, this option is exclusively available for our month-to-month subscribers. However, we have plans to extend it to our prepaid subscribers soon.